Upcoming Events
Artisan Bread & Artisan Pizza Class  – August 22nd (Saturday) 9:00 AM to 3:00 PM

Learn how to make Artisan Bread and Pizza – Class taught by Jose Duran of Belan Bakery. We will bake our bread and pizza in our wood fire oven.

Lynette & Crosstown Hurricanes – August 29th (Saturday) 1:00 to 4:00 PM –

Postponed



We are excited to add this band to our line up. Lynette is a popular local singer who performs Bonnie Raitt style blues. They will be here from 1:00 to 4:00 PM
Boogie Xpress – September 13th, 2015 (Sunday) 1:00 to 4:00 PM

BoogieXpress is a local favorite, as well as an established San Diego based band. Multi-instrumentalist Nate Soule lives and teaches music in Ramona, and has brought together top notch bassist/vocalist Chuck Allen and percussionist Marcus Discartin to form a sensational trio. With the addition of guitarist/vocalist Nancy Soule, BoogieXpress has been wowing audiences throughout Southern California.
GUADALUPE TOUR – October 17th & 18th, 2015 – Watch for email in August!

First come first serve!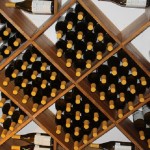 Email for registration form shirley@schwaesdallwinery.com
Tour departs Mission Valley on Saturday morning

Visit three wineries in the Guadalupe Valley with a catered lunch overlooking hundreds of acres of vineyards at L.A. Cetto

Hotel stay at La Fonda Hotel in La Mision

Lobster dinner

Buffet Breakfast

Shopping, dining in Rosarito Beach on Sunday

Return to Mission Valley 5:00 – 6:00 PM on Sunday

email shirley@schwaesdallwinery.com for more info – sells out quickly