We will be participating in a holiday wine trail the first three weekends in December. More information to follow! We hope you can join us for holiday fun!

October 28th (Saturday), 2017 – This event was fantastic! Doug had a jam session with his buddy professional musicians and singers! Also had a bird handler come by with a Falcon and a young barn owl that danced to the music! We hope that you can join us for our band season when it starts up in the spring!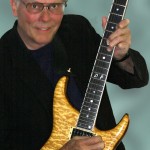 Doug Phillips from 1:00 PM to 4:00 PM – Doug is a nationally known artist who currently has a hit in the top ten on Cashbox Music Charts
Doug started playing guitar at a young age in the St. Louis area. Doug has decades of experience in performing, writing, touring, recording, and teaching. He has worked with Arista, MCA, and Bear Records and has worked with or opened for many national artists. Doug has many years of studio experience and can play any style. His Rock/Blues style is very contemporary and refreshing and paves the way to something new and different in the Rock/Blues genre.We are excited to have Doug back at the winery! He is a very talented musician and can play guitar like few others!
February  – Next Guadalupe Tour! Date to be determined
We will be visiting a total of three wineries including L.A. Cetto Winery. All wine tastings included. Also included is a catered lunch at L.A. Cetto winery up in the hills at their pavilion, hotel stay at La Fonda, lobster dinner, fabulous buffet breakfast and shopping in Rosarito. The email will go Labor Day weekend. First come, first serve in response to the email. No advance registrations. More information below.
Tour departs Mission Valley on Saturday morning

Visit three wineries in the Guadalupe Valley with a catered lunch overlooking hundreds of acres of vineyards at L.A. Cetto

Hotel stay at La Fonda Hotel in La Mision

Lobster dinner

Buffet Breakfast

Shopping, dining in Rosarito Beach on Sunday

Return to Mission Valley 5:00 – 6:00 PM on Sunday

email shirley@schwaesdallwinery.com to get on our email list – sells out quickly – tickets sold first come, first served based on response to registration email which will be sent Labor Day weekend.