Upcoming Events
September 3rd – Julian Grape Stomp




We will be pouring wine tastes, glasses of wine and glasses of sangria. Bottles will be available to purchase. You will have the opportunity to stomp on grapes too! Lots of good wine and food. Come and join us for this fun event.
September 11th – Two The Moon
Two the Moon is Country Duo Sherry and Sam Powell. They have an extensive playlist of past and present country songs. Join us for some good times, wine and music
October 8 – Frank & Dean night featuring Joe Tarentino

CANCELLED



October 30 – Doug Phillips




Doug Phillips of the Atomic Blues Band will be in town in October. He currently lives and performs in St. Louis.

We are thrilled to have him back at least once this year. He is a superb guitar player and singer that plays classical rock and blues. We are excited!

October 22&23rd – Next Guadalupe Tour

SOLD OUT




We will be visiting Monte Xanic Winery and L.A. Cetto Wineries. A tour of both wineries and wine tasting included. Also included is a catered lunch at L.A. Cetto winery up in the hills at their pavilion, hotel stay at La Fonda, lobster dinner, fabulous buffet breakfast and shopping in Rosarito. The email will go out Labor Day weekend. First come, first serve in response to the email. No advance registrations. More information below.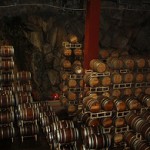 Barrel Room at MonteXanic
Tour departs Mission Valley on Saturday morning

Visit two wineries in the Guadalupe Valley with a catered lunch overlooking hundreds of acres of vineyards at L.A. Cetto

Hotel stay at La Fonda Hotel in La Mision

Lobster dinner

Buffet Breakfast

Shopping, dining in Rosarito Beach on Sunday

Return to Mission Valley 5:00 – 6:00 PM on Sunday

email shirley@schwaesdallwinery.com to get on our email list – sells out quickly – tickets sold first come, first served based on response to registration email which will be sent in early September.