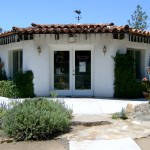 Tasting Room will be closed  on Saturday, October 21 and Sunday October 22, 2017
We will be having fun with our fellow wine lovers in the Guadalupe Valley! See our events page to learn about the weekend wine tours we arrange to enjoy the wines and culture from Mexico.

Tasting room hours:
Saturday & Sunday
Saturday & Sunday 11am – 6pm (until daylight savings ends)
Tasting – $10.00 per person
Includes 6 wines and does not include the logo glass.