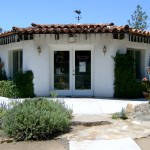 We will be closed September 3rd. We will be up at the Julian Grape Stomp.Come join us along with other wineries for wine tasting and sangria. You can also stomp on grapes Lucy style but dress appropriately as you will turn purple!

We will be closed at 3:00 PM on Sunday, August 28th.

Johnny and Shirley!
Tasting room hours:
Saturday & Sunday
Saturday & Sunday 11am – 6pm (dusk during winter)
Tasting – $10.00 per person
Includes 6 wines and does not include the logo glass.